My todo list grows every day - yet I don't find a lot of time to work on it. But to be honest, I'm not even mad about that - even if some of my hobbies may come short at the moment, I'm still pretty happy with everything so far. But why?
The most time consuming thing first: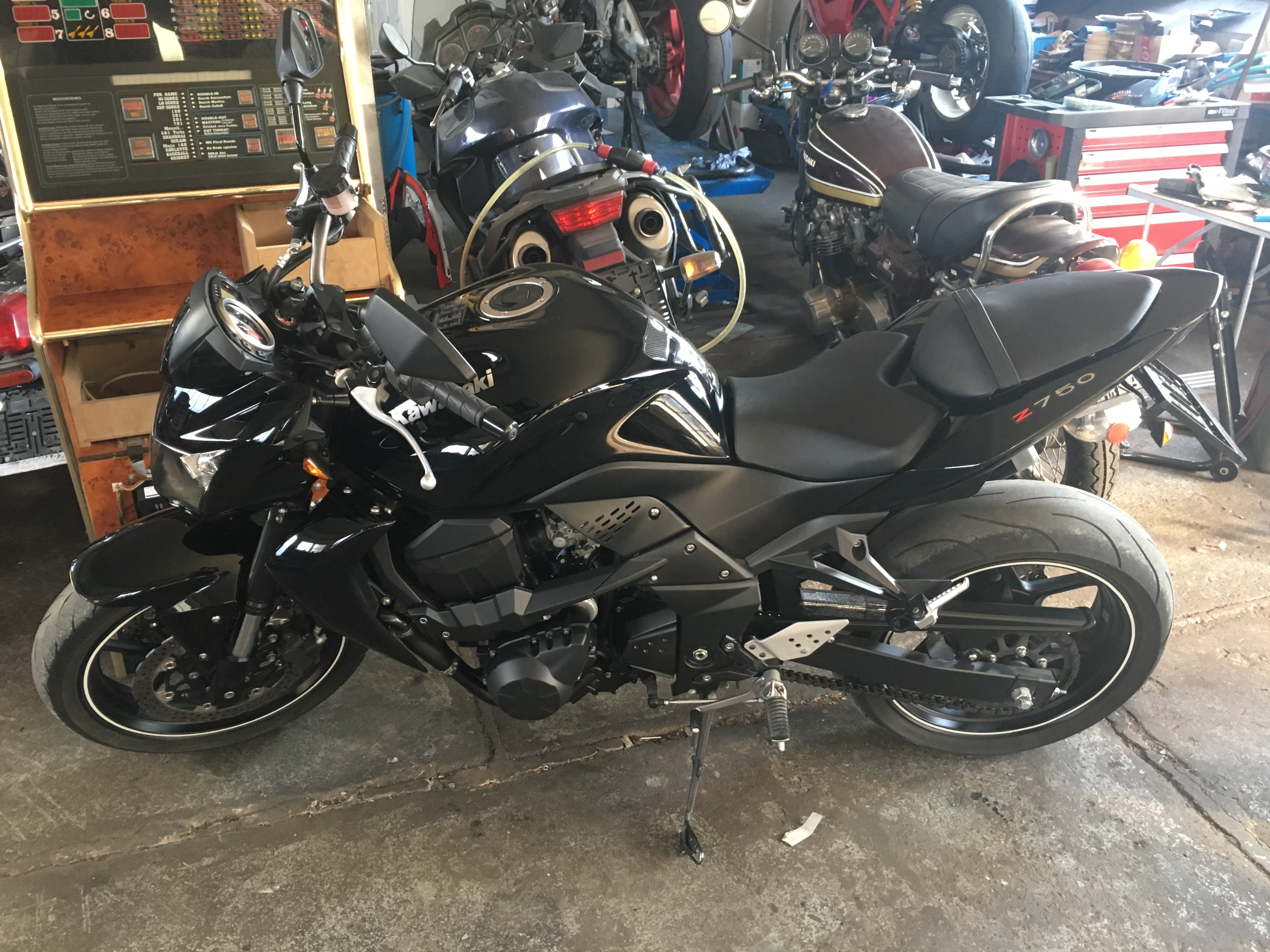 I got myself a new toy; a Kawasaki Z750. I've wanted to get a bike last year, but the universe didn't like my plan. But everything worked out fine, hence I'm now able to follow this plan. There's just one little thing I need to get done before fully enjoying this black beauty: I need a motorcycle driving license first. It's funny because I've got the bike, the gear, basically everything - I'm just not allowed to drive. But I'm working on it (driving hours fun (it's like I'm 17 again))!
Another pretty time consuming thing is the current project I'm working on for my company. It's an Angular 2 project and since I've got basically no ng2 experiences it's a lot of learning. But it's also a lot of fun, hence I'm reading and learning even outside office hours (because of 1. I want to get this thing done within time and 2. I like learning new things). But it's not just Angular which is pretty intense; we're talking about a very big application, hence I'm spending a lot of time planning and "architecturing" (let's be honest here: re-implementing a 10 year old database architecture, designed by a guy who isn't a developer, isn't that much fun).
I've got a lot of things to do within the next weeks or months, including:
So don't worry, I haven't forgotten anything (that's probably a lie, but if I missed something important, someone will likely yell at me for it) - it just takes some time.